Have Yourself A Merry Little Christmas
...at your favourite pub
McCulloch Station is Kelowna's favourite Neighbourhood Pub

Kelowna's Original Station Pub
Before Leaving Us, Visit Our Liquor Store
A Great Selection of Beers Wines and Spirits
Try our:-
Prime Rib Dip & Our Great McCulloch Burger
I am no longer an artist...
I have become a work of art
FREE Pool Games
Rack the balls and have some fun!
Take Shelter. Perfect weather for a ...
Irish Coffee!!
What's new at THE PUB & LIQUOR STORE
McCulloch Station is Kelowna's favourite Neighbourhood Pub
Our Pub is a fun and relaxing place to go for lunch and dinner, a great place to meet your friends and family. We are an adult only establishment.
Kelowna's Original Station Pub
Our highly trained and experienced cooks are the experts in the production, preparation and presentation of our food dishes.
Taking pride in providing the same value for money and high quality of our food throughout the year.
Christmas at McCulloch
Do you want to escape the madness surrounding the last few days of panic buying in the shops? Kick back and enjoy our comforting ambience, delicious Pub Grub delights, glowing log fire and of course a warm welcome. Whether its coffee, lunch or dinner, head over to McCulloch Station Pub and unwind. We will look after you.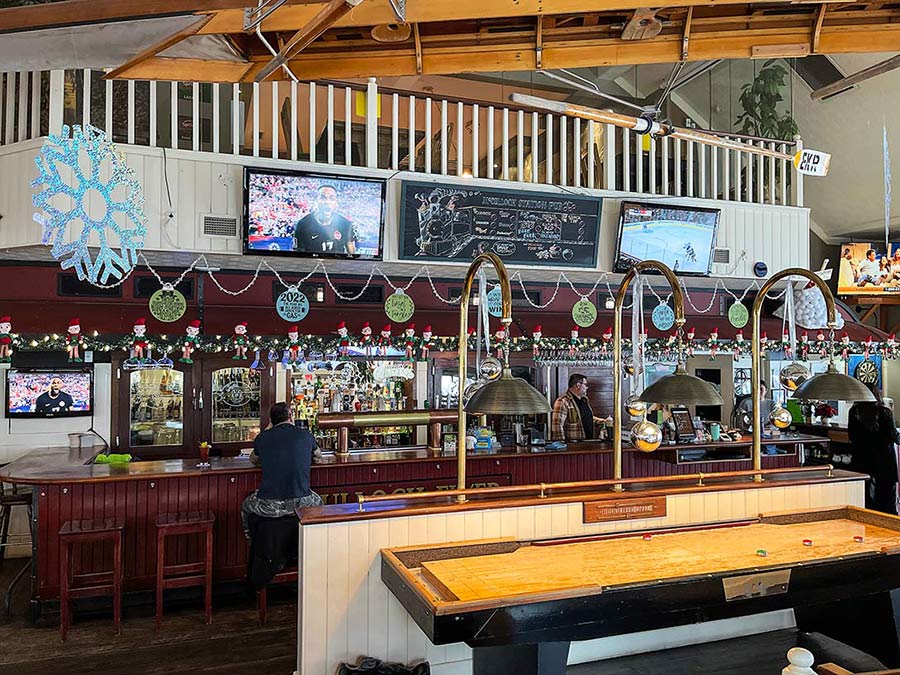 Our customers say…
We had a delicious meal and the service was great too. We found your waiting staff to be both attentative as well as knowledgeable. We will return again. Your menu is exciting and inventive. 5*
We very much enjoyed your cuisine. The wine list is extensive and its great to see a retaurant offering gtreat beers too. The ambience was just right, music low which did not drain out our conversation.