New wines from Gehringer Winery in our liquor store!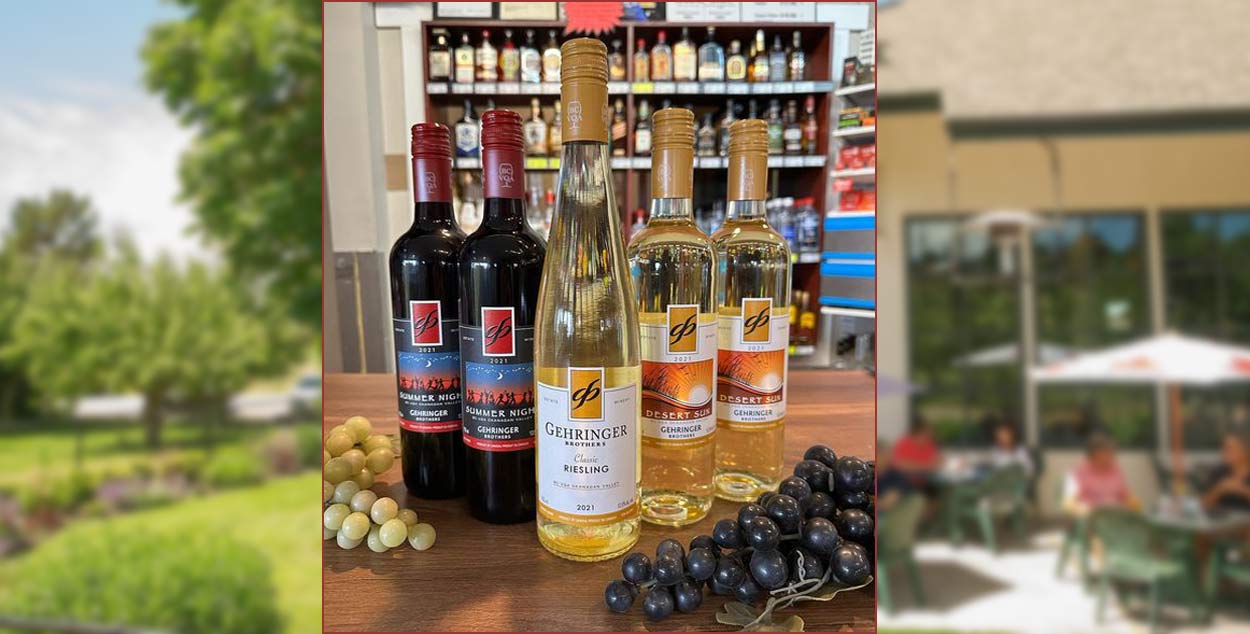 McCulloch Station Liquor Store Proudly presents...
Check out these new wines from Gehringer Winery!
Their Summer Nights Red is a blend of Pinot Noir, Cabernet Franc and Merlot and it delivers enjoyable aromas of strawberry, plum and spice.
Their Desert Sun White has firm and lively acidity allowing for beautiful fruit aromas to unfold. This is the perfect wine to server when not sure of a guest's preference.
Their classic Riesling has unique acidity with flavours of peach, apple, and pear.